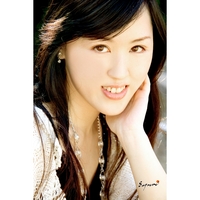 New Cruxy artist Isisip came to our attention when we noticed a few of her music videos appearing on the site. Now to be honest, they are hardly videos in the sense of what you'd see on MTV (well, when they actually show videos I mean). They are more documentary or "verite" perhaps – what you see is what you get. An woman, playing a keyboard in her room, performing songs for you without fuss or muss. There was something charming and authentic about it to us, so we had to share it with you.


We asked Isisip to tell us a bit more herself:
Music has been a big part of my life, I played a few instruments before, the piano was my first instrument. I have released my first CD in August 2007 and have been distributing my music through CDbaby.com.

The following is some info about me and the CD:

Ip Chui Han Amy (isisip) was born in Hong Kong. She started to play the piano around the age of 7. She listens to and was influenced by artists from Otis Spann, Charlie Parker to Kitaro and Sakamoto.
Amy holds a Bachelor of Music degree from Berklee College of Music of Boston, USA.
Watch Isisip's Music Videos here on Cruxy.